Statement From The Colonel
Hello everyone,

As a lot of you can probably agree, this has been an unusual and challenging month for the department on a scale to be considered unprecedented. Crime rates were considerably lower and GPCF's inmate intake was down considerably more in comparison to previous months. This has arguably made the field training portion of our new probationary troopers more demanding and difficult however I am very impressed with those who have stuck out the training and are either on their way to graduate or have already graduated. I would like to welcome and congratulate Trooper Matthew Ortega, Ryan Jenkins, Marissa Monserrate and Jim Sheffield on their completion of the Field Training Program. It is always great to see new faces step through the front door in their shiny new uniform, ready to protect and serve the people of San Andreas.

Moving on, I am regretfully announcing my retirement from the San Andreas State Police Department. I have absolutely loved the opportunity to oversee this department here and I feel extremely blessed to have worked alongside some of the most motivated individuals that have always put 110% into everything they do here. I am very lucky to have had the opportunity to see certain people grow into senior and directorship roles and it is always nice to know I potentially played a part in that development.

Running a state-wide department comes with its challenges. I took up this post after several years in the Las Venturas Metropolitan Police Department, climbing the ranks as an NCO up to the senior command staff ranks. I jumped at the chance to take up the challenges that the State Police posed to me and I loved almost every minute of it. I do however, believe I have served my purpose and ran the course I set out to complete.

One can only hope that my time here hasn't angered or disappointed you. I have always put the department first to ensure it strives in an environment so challenging and demanding, such an environment that has rapidly evolved, experiencing new encounters and dangers to which never previously encountered.

The State Police will always hold a special place in my heart and I will gladly support anyone needing advice or those just wanting a simple old chat.

I am very happy to announce that Lieutenant Colonel Haley Stepps will be taking up my position with Commander Harold Zambrano taking up a Major promotion. Congratulations and good luck to you both.

As a token of my appreciation to everyone who has completed patrols this month, the department will award those with one or more duty reports for the month of July with $1,000 per duty report.

Thank you.

Sincerely,
Statistics
This information is an accurate reading from the 31st July 2020. 10:16 AM GMT+0.
DEPARTMENTAL


5

Department Employments


15

Honorable Discharges


10

Dishonorable Discharges


489

Total Duty Reports



66

Reported Incidents or Situations


131

Reported Arrests


17

Reported Contraband Seizures


36

M4 Deployments



1

Roll Calls Held


4

Active Ride Alongs



22

Formal Warnings


2

Suspensions
STAFF STATISTICS


4

Correctional Officers


1

Traffic Support Operatives



1

Auxiliary Trooper


8

State Troopers


4

Trooper First Class'


8

Senior Troopers


10

Master Troopers


2

Corporals



1

Sergeant I's


3

Sergeant II's


2

Staff Sergeants


3

Staff Sergeants (CiT)


0

Master Sergeants


1

Lieutenant I's


2

Lieutenant II's


2

Captain I'


1

Commander



1

Major


1

Lieutenant Colonel


1

Colonel
DIVISIONAL STATISTICS
SPECIAL WEAPONS AND TACTICS


24

Deployments


3

Armed Pursuit


4

Hostage Situations


7

Active Shooters


11

Barricated Suspects


1

Bomb Threat


5

Miscellaneous

EMERGENCY SERVICES


36

Patrols Conducted


11

Patient Care Reports

AIR SUPPORT


11

Situations Assisted


8

Pursuits


3

Felony stops

CORRECTIONAL SERVICES


0

Correctional Officers Hired


0

Correctional Officers Discharged


3

Active Parole Cases

TRAFFIC SUPPORT


1

Traffic Operatives Hired


0

Traffic Operatives Discharged


1

Issued Parking Citations


1

Impound
TRAFFIC ENFORCEMENT


3

Reported Citations Issued
The most committed violation is Obstruction of a License Plate
Road laws are violated the most in Montgomery and Route 48



3

Reported License Revokations/Suspensions

INVESTIGATIONS DIVISION


2

Pistols


2

grams of Heroin


426

grams of Marijuana seized


100

grams of Cocaine seized


14

grams of Crack seized


2

warrants executed

WEAPON LICENSING


14

Licenses Issued


8

Licenses Renewed


23

Licenses Revoked/Expired

RECRUITMENT


16

Applications Handled


10

Applications passed the first step


5

Applications did not pass the first step


3

Applications passed the second step


2

Applications did not pass the second step
Awards & Ribbons
Sergeant of The Month - Sergeant Chance Morrison
Sergeant Chance Morrison is Augusts Sergeant of The Month.

Sergeant Morrison continues to go above and beyond in his position and has been recognised for his repeatedly positive ability to lead appointed teams.

Please see a member of the High Command Executive for your department award package of $100,000 plus take home vehicle for the remainder of the month.
Trooper of The Month - Detective Andrew Blair
Detective Andrew Blair is Augusts Trooper of The Month.

Detective Blair was nominated to be this months Trooper of The Month for his excellent handling of recent situations and for stepping up when times were tough but never asked. This type of initiative is sought after and has impressed a lot of people. His paperwork is always in line, he is regularly active in the field and always on hand to support other divisions and staff where necessary. The initiative for the CSMC was well received with the higher ups and we hope to see more of this.

Please see a member of the Command Executive for your department award package of $100,000 plus take home vehicle for the remainder of the month.
Commendations and Promotions
TROOPER Marissa Monserrate
Marissa Monserrate has excelled beyond my expectations when it comes to her Field Training. As someone who looks over the Field Training Program on behalf of Kenway, I'm honestly impressed by her extreme dedication as a Probationary Trooper; completing the Stage 1 of her Field Training Porfolio in just a few days after her induction. She has also been constantly making reports of situations and arrests, has been doing well in the Field as the Shift Reviews have stated; proving that she will go far and will be promoted to Trooper when the day comes. Very impressed by her overall performance and I hope she gets commended for her hardwork.

Commended by Retired Sergeant Isaiah Ray.
Sergeant Falcone has continued to contribute his time to supporting units in the field in his role as a Detective and has been recognised by members of Command Staff for his involvement in the department for the month of July.

Commended by Multiple Command Staff.
Master Trooper Katelyn Steele
Trooper Katelyn Steele has submitted the most duty reports for the month of July. Her involvement in field duties as well as administrative paper work has always been exceedingly high and well completed. The development shown from Trooper Steele is nothing short of inspiring.

Commended by Multiple Command Staff and High Command Executives.
Recruitment, Academic and Field Training Staff
The turnover for our recruitment and field training has been received very well and we are impressed with how it has panned out. We'd like to thank each member individually for their hard work in recruiting and training the new state troopers of tomorrow. You should all feel very proud of your achievements.

Commended by Colonel Bob Holt.
DEPARTMENT BULK PROMOTIONS
If you feel you have been overlooked, please contact the High Command Team.

Probationary Trooper ->
Trooper
Trooper Matthew Ortega
Trooper Ryan Jenkins
Trooper Marissa Monserrate
Trooper Jim Sheffield


Trooper ->
Trooper First Class
Trooper First Class Daniel Frost


Trooper First Class ->
Senior Trooper
Senior Trooper Zachariah Perkins


Senior Trooper ->
Master Trooper
Master Trooper Francesca Armstrong
Master Trooper Andrew Blair


Master Trooper ->
Corporal
Corporal Julian Montes
Corporal Katelyn Steele


Corporal ->
Sergeant I (Acting)
Sergeant Eric Ramos
Sergeant George Stansfield


Sergeant I (Acting) ->
Sergeant I
Sergeant Amber Banks


Acting Lieutenant I ->
Lieutenant I
Lieutenant I Nathan Kenway


Captain I ->
Captain II
Captain II Grayson Shields


Captain II ->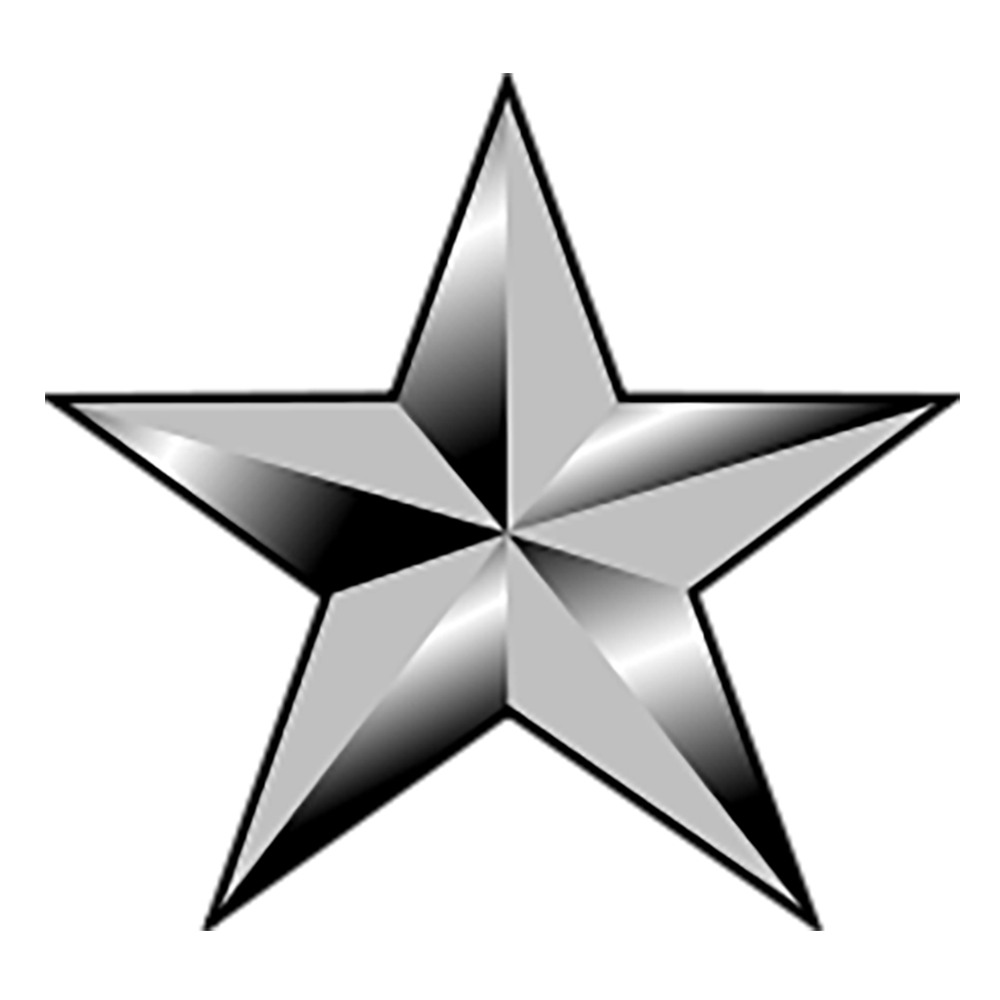 Commander
Commander Enrique Davalos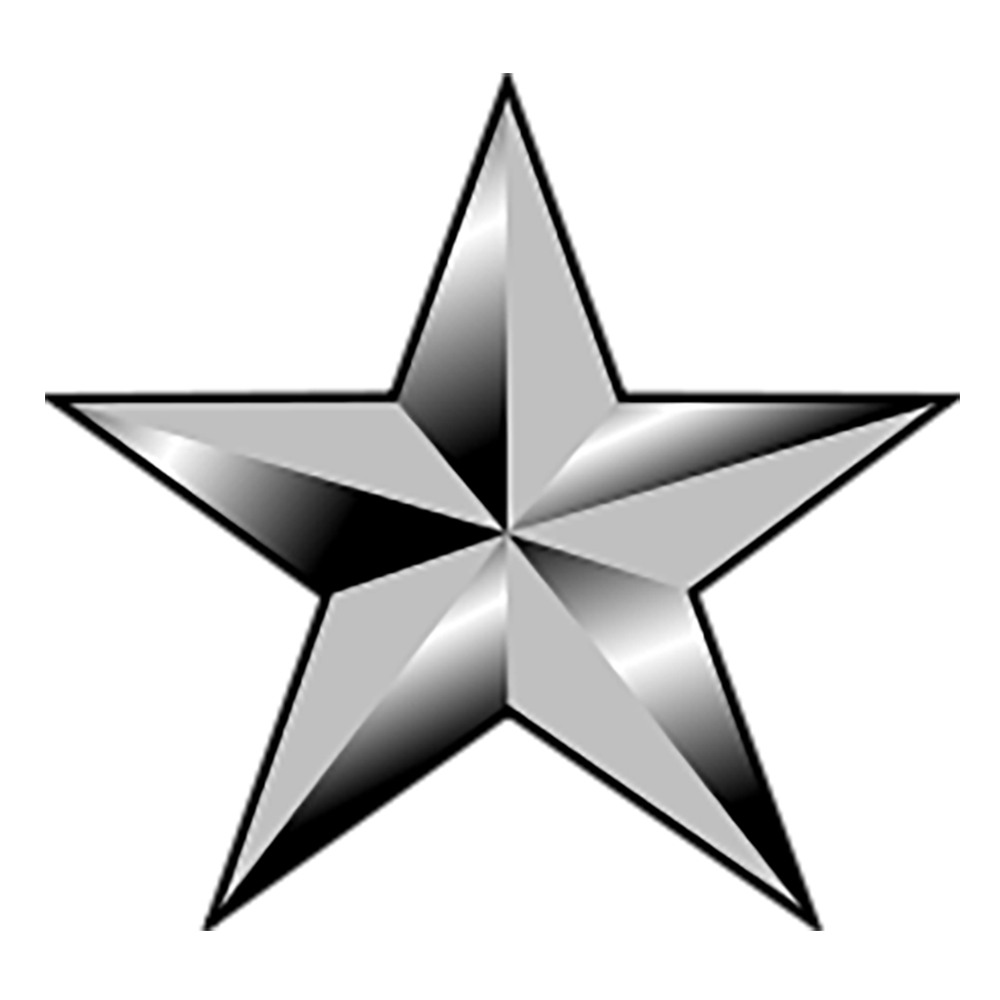 Commander ->
Major
Major Harold Zambrano


Lieutenant Colonel ->
Colonel
Acting Colonel Haley Stepps
Divisional Updates
The Field Services Bureau has seen a difficult month, yet it continued to deliver its best to the department and the troopers within. We have had a fall in most divisional statistics and updates and that is mostly due to a few issues we have faced throughout the month, however, the Special Enforcement Division has seen a rise in deployments to hostile situations where the Special Weapons and Tactics team has responded to more situations than the previous month most of them involving the use of weapons and at least one individual injured throughout the whole situation.

The Field Services Bureau with all of its division is continuously looking for solutions to combat crime and enforce the law and provide a safer environment for everyone to live and travel in. We have recently had a meeting involving members of the department's command and overwatch of bureaus where issues have been brought up and possible solutions have been discussed and we hope to see an improvement in the overall involvement of the Field Services Bureau in the department in the upcoming weeks.

We would like to remind all the citizens that the San Andreas State Police alone will not be able to protect all of you and your collaboration is needed. We have different services that the citizens may use including our online platforms to report crime. Please do not hesitate to contact a Trooper if you have any concerns for your safety or your property's or any questions that may come to your mind about how you could keep yourself within the state of San Andreas.

Captain Second Class Enrique Davalos
Field Services Bureau Director
Administrative Services Bureau
The month of July has been a great month for the divisions within the Administrative Services Bureau. I would like to start this off by warmly welcoming Lieutenant I Nathan Kenway to the team. Lieutenant Kenway has taken the position of Assistant Director of the Administrative Services Bureau, as you all are most likely aware by now. Kenway brings a world of experience to the divisions, with both his field experience and his administrative experience. He is well versed in the Field Training Program, having re-written the entire program a few months ago. His experience definitely does not stop there though, as he has directed just about every division within ASB.

We have had a successful month regarding Field Training and Academic Training, with new Troopers entering the NCO bracket after a successful Field Training Stage. We have a few more students who will go through the academy in the coming days.

As Director of ASB, I have and will always believe in full transparency. In the month of August, Recruitment and Training will see an overhaul. This has already nearly been completed, and will go into effect within a couple of weeks. The Academic Training Unit, Field Training Unit, and Recruitment Unit will all be merged back into Recruitment & Training. This basic setup looks like this:

Recruitment Unit ----> Recruitment
Academic & Field Training ----> Training

The goal of this is to allow the units to have more Troopers who are fully trained and equipped to teach in academies and the field. All Troopers who are currently in ATU or FTU will be merged into Training, and all Recruitment Troopers will stay in Recruitment.

When you apply to Recruitment & Training, you will have the option to check whether you would like to join the Recruitment, Training, or Both.

Last but not least, each Director of their respective divisions will hold a position of Command within R&T, with a decorated Sergeant holding the position of R&T overwatch. If you are a Sergeant+ and you are interested, be on the lookout in your mailbox for an application form. It will be sent out soon.

Thank you all for the hard work every single day. If it wasn't for each and every person in this department, we wouldn't be able to serve the great citizens of Red County every day.

Kind Regards,




Lieutenant II Tyler Easton
Director of Administrative Services Bureau
Special Enforcement Division: Special Weapons and Tactics
For the month of July of 2020, the Special Weapons and Tactics Division has responded to several situations that required advanced tactics and better firepower to eliminate threats in an effort to protect its fellow troopers and the general public.

We have utilised the DAVID patrols immensely since the introduction of them in June, and overall benefit the division with faster response times which help the deployments that much more. We will keep utilising DAVID to our benefit to keep the citizens of San Andreas safe.
Statistics for July 2020:
SWAT has been paged 24 times within the month of July.
SWAT has responded to 0 false calls within the month of July.
SWAT has responded to 3 armed pursuits within the month of July.
SWAT has responded to 4 hostage situations within the month of July.
SWAT has responded to 0 heavy vehicle pursuits within the month of July.
SWAT has responded to 7 active shooter situations within the month of July.
SWAT has responded to 11 barricaded suspects calls within the month of July.
SWAT has responded to 5 miscellaneous deployments within the month of July.
SWAT has responded to 1 bomb threat call within the month of July.
SWAT has filed approximately 24 total deployment logs for the month of July.
Out of all deployments this month, SWAT has been deployed to Red County the most.

Overall, the month of July for SWAT has been nothing short of eventful, but that's what we're paid for. With that said, we'd like to recognise and award Operative Zachariah Perkins with Operative of the Month, for his exemplary performance, and activity and dedication in all situations this month.

Regards,

Commander Grayson Shields
Special Weapons and Tactics - Commander
Special Enforcement Division: Emergency Services Unit
Our divisional activity and appearance on-patrol has continued to decrease this month; this has been a whole department wide situation with the increase of Trooper's resigning and Leave Of Absences. Our most active Operative's have continued to provide medical assistance to Red County Fire Department and victims of violent crimes in the State of San Andreas.

We continue to stride forward into August by providing the best possible medical assistance to colleagues, suspects and victims through supporting the Red County Fire Department whilst on-patrol; however, there will be a strong focus on divisional recruitment and activity through the next coming months in attempt to boost our divisional appearance for the San Andreas State Police.

Emergency Services Unit's, Command Team have recently set up a new Staff Training Program called 'First Aid' and are happy to announce that the program is now very nearly operational. If you hold the rank of State Trooper or above and wish to be equipped with a basic understanding of medication intervention without joining the Emergency Services Unit you are now able to do so; this Staff Training Program is non-mandatory and you will not be expected to take the course. Our First Aid Course is overwatched by the Emergency Services Unit's, Command and Supervisory Teams if you have any questions relating to the Staff Training Program then please reach out to myself or Deputy Commander of Operations, Alexandra Hall.

Any further information for the First Aid Course can be located through clicking the link supplied below.

First Aid Course | Portal

Our divisional recruitment and reinstatement processes continue to be open for employees of the San Andreas State Police who wish to extend their medical knowledge passed what is offered in the First Aid Course and would like to join a divisional that actively works in the community to help other government agencies and citizens.

Divisional Statistics (August):
ESU Patrols Logged: 36
ESU Patient Care Reports: 11
ESU Recruitment Statistics: 0
Operative Of the Month:


ESU Operative II - Katelyn Steele

Katelyn Steele has been our most active operative on-patrol this month and is a great asset to the Emergency Services Unit, she continuously goes above her duties to assist on situations that require her medical intervention. Katelyn Steele has received the ESU Operative Of the Month | Award internally and will receive a small monetary bonus for his divisional efforts throughout the month supplied by the ESU Command Team.
Commendation Of the Month:


None Assigned for August

ESU Command Team has decided that the Commendation Of the Month will not be filled this month; due to the ratio of ESU Operatives resigning and the overall activity of the Emergency Services Unit being lower than last months.


Thank you,


Commander of Operations - Drake Richie
Special Enforcement Division: Air Support Unit
Air Support Unit is still striving to improve throughout the following year ahead. In essence, considering the past few months definitely have shown that no major financial cuts for the division have been noticed, ASU on a financial standpoint stands up highly from any other division. As it comes to pilots, we have unfortunately witnessed massive resignations in the Department itself, which of course lead to a few of our pilots resigning from the Divisional roles themselves, including our own division. Saying so, ASU is roughly looking for any suitable candidates who are willing to take the lead on the field and provide the needed support for the Division and the Department itself.


ASU has in total been deployed eleven (11) times this very month. Approximate fuel waste has been calculated above $3,950 as there were six (6) stops of refuel procedures. Total incidents would come down to only one. Total pursuit responses would be eight (8), out of which the last three (3) were stated to be assistance's done on felony stops. ASU's UH-60L has been put on standby once, regarding an ASU operation requested by San Andreas Fire Department, no fuel costs or repairs have been required.
ASU will not count in regular schedule deployment of Bell 206's for training procedures.

Employee of the month:
ASU's pilot of the month would come down to Katelyn Steele:
Apart from the lacking activity that was seen by the Departmental members, pinpointing significant pilots in the division was not a hard task. However, Pilot Steele has shown activity beyond regular points as other pilots have. Submissive, professional, and adamant behavior during flight was primarily on what personally the Command has noticed, and thus saying so - she has been awarded as ASU's Pilot of the Month.
Alongside this, she will be provided a bonus paycheck alongside the beneficial pay.

Traffic Enforcement Division
The month of July and the heat of the summer has now been over San Andreas for a while, and we, the Traffic Enforcement Division are aware that this does bring some people to perform dangerous and unsafe moves through the city. To impress girls, enjoy the heat in a speeding car, or to enjoy the summer vacation.

We have noticed and will for the month of August, traffic will be putting heavy work into training our members to be ready for anything, this includes suspects who know our tactics, ambush, hot pursuits, and more. We want to ensure that our team is ready to assist the department against anything, even the most unexpected situations. The safety of Traffic lays in our responsibility and we are working hard to ensure less people want to run from us and thus endanger the life of innocents

Monthly Statistics:
Citations:

A total of THREE reports.
Most committed violation is Obstruction of a license plate which has been committed TWO times.
2 most active areas are Montgomery & Route 48.

License:

A total of THREE reports.

Incidents:

A total of ZERO reports.
2 most active areas are N/A & N/A.

Operations:
Numbers that are beyond what is ever expected and a total joke not to be laughed at. This is unbelievable and is being dealt it. ((OOC side. Due to the server inactivity, people don't get MVAs that often as well as traffic stops to report. And for reports, I've been told it's the same. Rarely if ever got enough units on to take a few for an operation.))
Traffic Deputy Commander - James Hucken
Traffic Enforcement Division: Traffic Support Unit
The Traffic Support Unit has always been available to assist Troopers and civilians of the State of San Andreas throughout the month of July. During this month, the TSU Command Team have done their best to advertise the division to the public and this is something that we will be continued to be done throughout the month of August.

The Traffic Support Unit is a promising career, followed by a lot of benefits. It serves as a learning center for future law enforcement officers as you will get the chance to interact with State Troopers on a daily basis.

Apply today!

Employee of the month:
There is no employee month for the month of July since we did not have any Traffic Support Operatives in the division until July 22nd, 2020.

Divisional statistics:
Number of people hired into Traffic Support Unit: One (1).
Number of people discharged (honorably/dishonorably) from the Traffic Support Unit: Zero (0).
Number of citations issued by Traffic Support Operatives: One (1).
Number of documented impound reports: One (1).
Traffic Enforcement Unit: High Performance Vehicle Certification
As the High Performance Vehicle Certification, nothing much changed since last month. Our unit is still operating when needed. As a new assignment, HPVC will assist TED units during DUI checks and also operations specifically for sport vehicles. The unit is struggling with it's current fleet being left out with vehicles that actually have the capability of catching speeders. But no matter what, the unit will stay active with it's professional pilots and assist patrol units with the apprehension of high speed vehicles.

Commander - Drake Richie
Correctional Services Unit
Hello there. July has been a lot like June, that being not much going on. The main thing this month has been the implementation of a proper ranking structure in the division. Previously we had Probationary, Regular Staff & then Supervisory & Command staff. However, with this new system, we have different ranks such as Senior CO, Sergeant, Lieutenant, Captain, etc. This will hopefully boost morale and encourage our CO's to work even harder. This month, we've welcomed a new Sergeant to the team, SGT Necchi. His role will be to assist myself and Deputy Warden Hucken with the day to day work of the prison. Our goal for August is for the high command team of the CSU to take a more behind the scenes approach to how the prison runs & leave the nitty gritty work to the Supervisory team. ((Thus increasing realism & more unique RP)).

Correctional Services Officer of the month:
The Correctional Officer of the month is Clyde Armstrong. Clyde has proven himself useful again and again. He always strives to do the best job he can do no matter what, his efforts definitely have not gone un-noticed.

CSU Commendations:
This month, I'd like to commend two CO's. Frank Necchi & Marissa Monserrate.

Frank Necchi for his extreme dedication to assisting me in improving the division & showing everyone what we can do. ((Doherty has shown extreme dedication & fascination to CSU & the department in a whole, he always goes out of his way to suggest, improve, & help me with the division and I can't thank him enough.

Marissa Monserrate for her dedication. Despite being a Probationary Trooper, having hectic & busy shifts training to be a Trooper, Marissa never hesitated to step in & help out in the prison when we were swamped. Thank you.

CSU statistics:
This month, we've had one new hire & zero discharges.

Katelyn Steele
Warden/Director of the Correctional Services Unit
Good day to anyone who's reading this!

Investigations Division had a promising start once myself and Detective Doyle took over, we revamped the whole handbook and put everything on point. Unfortunately, after the departure of multiple Uniformed Investigators, we took quite a fall and the biggest hit was when previous Director Doyle resigned due to family issues; however, I will not give up here, I will resume what I've started and try to achieve what's best. This month was pretty quiet for the first three weeks, however, we have noticed an increase of gang activity within Blueberry and our detectives have been assigned to these on going cases. We hope to come with more activity in August and get some new faces in the division.

Kind regards.


Divisional statistics:

Investigation Division has currently seized two small calibre pistols with illegal attachments, those being illegal suppressors. On the narcotics side, we have seized:

High grade cocaine - 100 grams;
Marijuana - 426 grams;
Heroin - 2 grams;
High grade crack - 14 grams.

We are aiming for higher numbers next month and hope that the citizens of Red County feel safer.

Total for the Month of July: 10 warrants, 2 executed (8 left).

Search Warrants: 6
Arrest Warrants: 4

- PETER SERRA (S) (C)
- CARL STONE (S/A) (C)
- JERVONTE RIVER (S/A)
- JAIRO COREAS (S/A)
- MALIK MAYERS (S)
- KEVIN CURICO (S/A)

Deputy Director of the Investigations Division
The Field Training Unit has a new Director starting today. Drew Turner has applied and been accepted to be the next Director of FTU. He brings a world of experience to the division, and most notably served as a Captain in the SASP before resigning.

Master Trooper Turner has also led many teams in the SASP which include, but are not limited to: Special Weapons & Tactics, Emergency Services Unit, and the Sergeant's Team. His experience both Administratively and in the field will help ensure that the Field Training Unit upholds the standards we strive for each and every day. Please join me in welcoming Master Trooper Turner to the position of Director!

Regards,
Tyler Easton
Lieutenant Second Class

Dear Troopers,
I am delighted to inform you that the Weapon Licensing Division is currently hiring more licensing officers! If you are interested in the division and you are meeting all our requirements, feel free to apply. By joining this division, you are willing to dedicate your time and effort to help those around the County to gain their permits. By doing your job correctly, you will receive incentives along the way. The incentives up for grabs will lead to promotions within the division or promotions within the department!

Putting our recruitment on the side I'd like to mention that the Weapon Licensing Division is looking for any kind of feedback regarding the division and how things are run which can be sent directly to Director Megan Shields, we have also recently we've updated the time frame requirement for posting a renewal application, changing it by two weeks of time. This decision was made with the WLD Command team as we've gathered a bit of information from Troopers and citizens and I hope this has solved any unnecessary issues. Furthermore down below are our monthly statistics which so far have proven to be a lot better than the previous month.


Yours sincerely,
Director Megan Shields



Furthermore out of the box I'd like to put Christopher McCarthy as our division's employee of the month for his continuous dedication to the division and excellent work.
Public Affairs has seen noticeable progress regarding this month, considering previous months of little to no activity from the team responsible for its activity. When it comes to actual leadership, the Deputy Director James Brooks has occupied himself to schedule major changes to the field of work, relating to how the Department can handle Public Relations much better than it has previously done, consult interviews, reports, and other documentation needed for Press Releases.

As for the general Departmental image, PA will amend the past social media of San Andreas State Police that was run by Dave June for a brighter future, thus counting an increase in activity, plans for future content relating to social media platforms such as Twitter, Facebook, and YouTube.

Needless to say, with the arrival of the new Director, Mark Graham - PA will hopefully be seeing a rather more recognisable image it had before, with a wider presentation of its work and activity nonetheless to the public and the troopers within the Department.
Senior Trooper James Brooks
James Hucken wrote:

RECRUITMENT UNIT


REPORT



ADMINISTRATIVE SERVICES BUREAU
SAN ANDREAS STATE POLICE


Batch 6 Reports:

Application Stage:

10

Accepted

.
1

Pending

.
5

Denied

.

Interview/Fitness test:

3

Passed

.
5

Pending

.
2

Failed

.

Recruitment Announcements

We, the Recruitment Unit would like to say that this batch so far has been going alright, we are though running low on our team which is making our work take time.
If you are sitting reading this and interested in joining the Recruitment Unit, we are currently hiring and looking for members willing to join our team and help ensure the future of this Department by hiring recruits.

Member of the month and commendation

Our members have all worked as good as they can, though Steele has taken a lot of applications and has done a good amount of interviews and fitness test, definitely a member we would deem as a member of the month.

Honnorable mention comes to McCarthy for also doing very good with application and interview & fitness test while also running his Traffic Support Unit.

Plans, goals and expectations

We plan to keep working hard and ensuring our members are doing good. Our unit is important and that duty isn't taking lightly.
We will continue to work hard and ensure applicants are dealt with as fast as possible as our priority.

---

Regards,

Staff Sergeant James Hucken.

Recruitment Unit Director.

SAN ANDREAS STATE POLICE
July has been quite a quiet month for the Academic Unit. Batch 6 is small, and still going on, with only 3 people making it into the academy so far. Due to the small amount of applicants, we've been doing private academies for each one. ((With the current playerbase issues, it's been a struggle, but I'd like to thank everyone for being patient and understanding))

This month I'd like to commend two members;

Ethan Whitman and Megan Shields, for taking the time out of their busy schedules to conduct private academies for the students, it's greatly appreciated.

ATU Batch #006 Stats:
Accepted into Academy: 3 (& counting)
Graduated the Academy: 1 (& counting)
Master Trooper Katelyn Steele
Closing Words
Dear Troopers,

All good things come to an end. I'd like to extend my deepest gratitude to Colonel Bob Holt in all he has done for this department.

I've served for over thirty four years and I can honestly say I have never seen a leader as talented, open minded, efficient or kind. We've worked together closely over the last few months as we strived to meet targets, finalise projects and initiate new ones, your professionalism always at hand to ensure it was done in a manner that consistently exceeded expectations.

I continue my tenure with this department with upmost enthusiasm as I take its highest honour, pushing us in the right direction while adapting to modern times. Listening to our officers on the ground has become more important than ever and I hope to open the forum of discussion for change whenever it's required.

Having held almost every position in this department I feel ready for the challenge ahead. My job is to help you be your best. I will be conducting one on ones with staff over the next few days to ensure the best departments best and brightest are where they need to be.

Lt Col H. Stepps